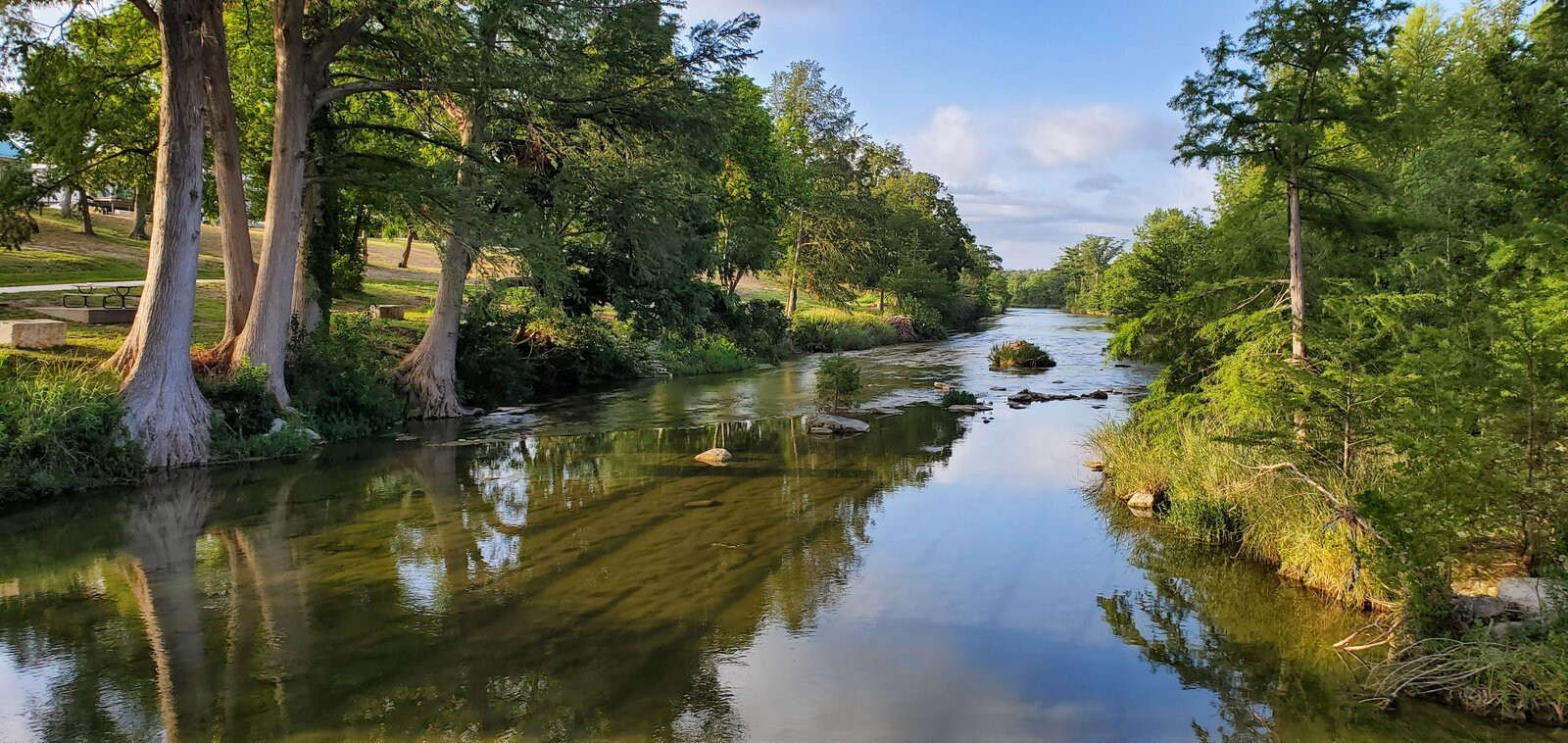 OUR PERFECT RIVERSIDE GETAWAY
On the Guadalupe in Kerrville, Texas
KERRVILLE'S NEWEST HOTEL ALTERNATIVE
Historic River-View Lodging, Vintage RVs, and Event Space, in the Texas Hill Country
Ideally situated along the banks of the beautiful Guadalupe River in Kerrville, Texas, River Trail Cottages is the perfect destination for your Hill Country getaway. With over 500 feet of riverfront to enjoy, and easy access to the Kerrville River Trail and Louise Hays Park, our property is perfect for families and groups looking for a comfortable departure from a typical hotel. Whether you want to enjoy a quiet evening with s'mores on the waterfront, or enjoy our complimentary in-room wifi and satellite TV, River Trail Cottages are unlike anything else in Kerrville.
Be sure to ask about discounts for groups of 10+ room nights. Call 830-928-9002 for details.
Find the Perfect Lodging Option for You
From our original 1928 Motor Lodge cabins to RVs and our new River View cabins, we've got a spot for you!
What Our Guests Say...
Accolades for River Trail Cottages
April 17, 2021
After leaving the hot desert of Terlingua, we left and stumbled upon this little oasis. Not only was the view nice, accomodations nicer, but the staff were amazing.
Thank you!
Honzell's
Honzell
Via Guestbook - December 2023
3-14-21
Had a magical weekend. Rode the bike from South SA to Bandera, then the road to Leakey. Then rode through Hunt and by the river. Checked into our cabin, had dinner and ended our night by the camp fire. Beautiful spot and enjoyed our little camper for the night! Will be coming back soon! :)
<3 Danie & Trevor
Danielle & Trevor
Via Guestbook - December 2023
4/24/21
Lovely cottages, great location within waking distance of downtown and beautiful riverfront. Five stars!
Brooks
Via Facebook - December 2023
04/2021
Great place to stay. Had some time to do a little fly fishing and caught some small bass in the river by the cottage. Not far from wineries. Walking distance to some good food places as well. Really enjoyed our stay here.
Alford
Via Facebook - December 2023
April 2021
Clean and quaint, inside and outside. I loved the little porch in front, and the parking space right outside; so convenient. And the bathroom was huge! My favorite part about this place was its location. It's RIGHT next to the Guadalupe River -- if the weather had been nice when we were there, we definitely would've taken a dip. Instead, we enjoyed a long walk on the river trail, which was amazing!!! Wide sidewalk along the river and going through fields. We saw like, 50 deer!!!!!! If we come back to visit state parks in the surrounding areas, we'll definitely stay here again. Tip: there are a decent...
Hazel
Via Guestbook - May 2021
Awesome location & owners! Thank you, Blake. Will definitely be back. Love the trail, the fire pit, and wading in the water.
via Guestbook
The Pods
Austin, TX - March 2021
"I truly loved this place! To the point where I was actually sad to leave. First off, the customer service is top notch , first class. Every person that works here makes you feel at home and they really do make you feel like family. The nice lady that cleans the rooms is very friendly and does a great job. Everyone here is honest and trustworthy. They definitely picked the right manager when they hired Blake to manage the River Trail Cottages. Conscientious managers like him are rare these days.
This location is a cozy little community that sits right beside the Guadalupe River, and has easy access to beautiful walking paths that...
TJ
Via TripAdvisor.com - February 2021
Had a wonderful, relaxing stay. Enjoyed the balcony with the river and the clean, nicely decorated cottage. Explored many areas and loved the walking paths. Our 31st anniversary will always be remembered!
<3
Via Guestbook
Stan & Diane
Waxahachie, TX - December 2020
"Amazing Place!! We stayed from March 28th to 31st in the motor court and the accommodations were great! The garage was perfect to park our motorcycles in. Bed was comfortable, spacious room and very clean. We sat at the fire pit every evening. Blake made sure we had everything we needed. We will definitely be back!!"
Leemonica
Via TripAdvisor.com - November 2019
"We stayed 8/7/19 at the River Trails Cottages. This place is adorable and has the most amazing location along the river. Many of the cottages have lovely views of the river from their own private deck. There is a cement landing leading down to the rivers edge where you can soak your feet in the clear and shallow water. We saw a ton of wildlife including numerous deer right in the campgrounds. This is an immaculately clean park. The owner met us at the entrance and escorted to a shady spot for our camper. This is also a peaceful park with access to a bike trail across the bridge. Definitely a "do over" park. I could tell they...
Eileen B.
Via TripAdvisor.com - August 2019
River Trail Cottages - Amenities
Free High-Speed WiFi

Bathtub / Shower Combination

HD Satellite with 32"+ TV

Waterfront & River Trail Access

King & Queen Beds

Pets Allowed

Multiple Fire Pits

Refrigerator & Microwave

All Rooms are Non-Smoking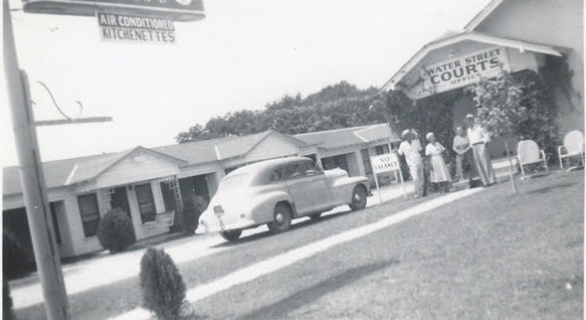 Quality Stays, Since 1928.
Originally built in 1928 as the Water Street Courts, our property is minutes from Downtown Kerrville and enjoys hundreds of feet of river frontage. The Water Street Courts was one of almost a dozen motor lodges in Kerrville that catered to the golden age of road trip vacations. 
After decades of serving as private residences, our property has been completely restored and expanded to create the River Trail Cottages. Today, we offer a portion of the original Motor Courts, along with newly-constructed river view cabins, RV spaces, vintage RV rentals, historic train depot event center, and gathering amenities around the property. We're also located on the Kerrville River Trail. 
"Close to it all" in the Texas Hill Country.